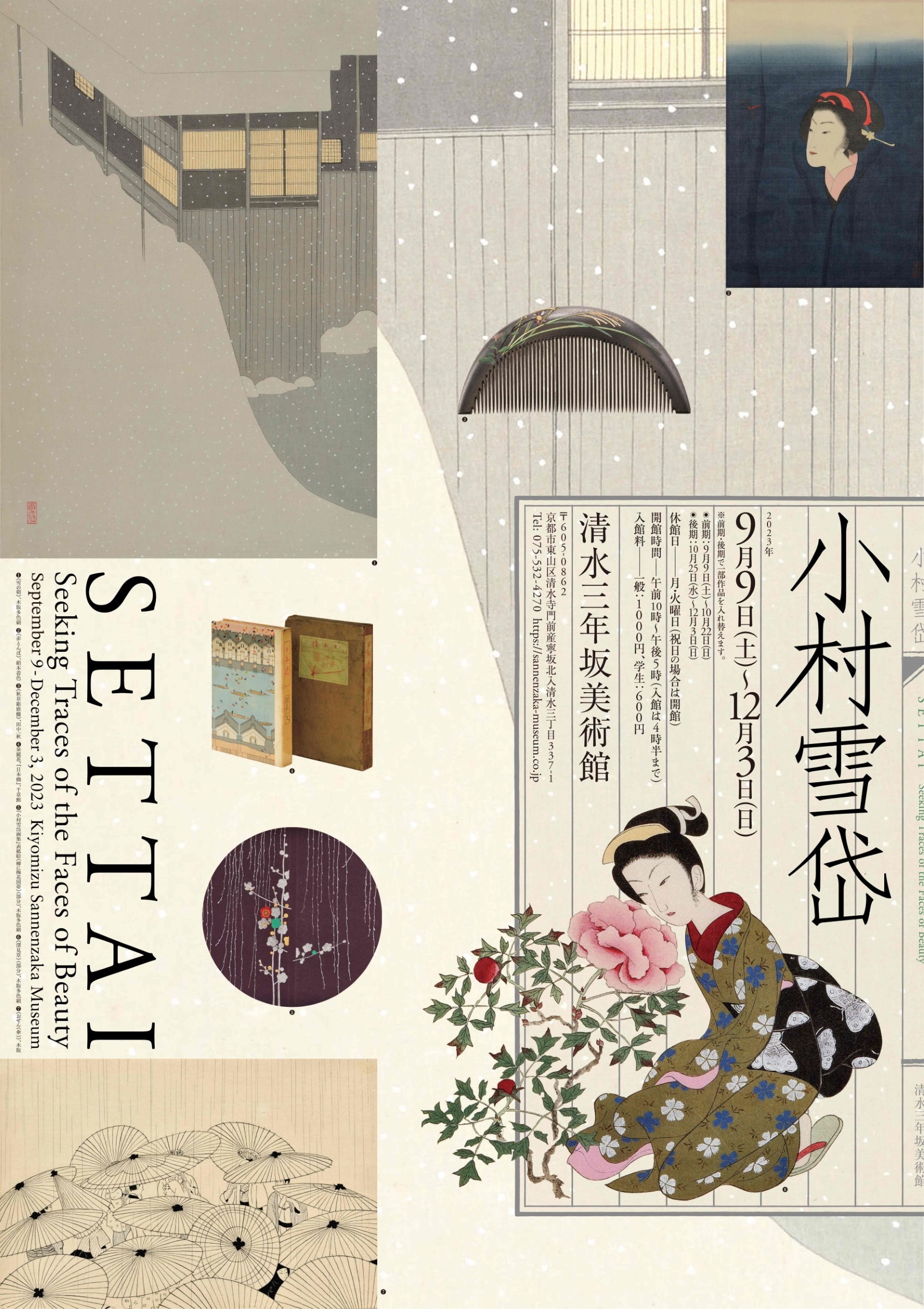 Komura Settai-Seeking Traces of the Faces of Beauty
 Komura Settai, active from Taisho through the first part of the Showa era, was an artist who breathed new life into various fields, including book cover design, book illustration, and set design for the stage, while creating his own unique world of beauty. His many works, which skillfully incorporated daring design, beautiful lines, and elegant coloring, remain fresh even in the present day and capture the hearts of all who see them. Preferring to paint scenes that charmed him and the countenances of women to realistic observation and drawing from nature, Settai left behind numerous works that have about them an air of old Edo, and the lithe figures and coolly elegant features of the women he painted overflow with a unique feminine beauty.
 Around a core of original paintings, which are believed to be few in number, the Kiyomizu Sannenzaka Museum has amassed as well woodblock prints and book cover illustrations. Among these are works received from the collection of Settai's one and only disciple, Yamamoto Takeo. Dividing the present exhibition into earlier and later installations, we have gathered as many Settai original drawings of beautiful women, landscapes, illustrations, stage sets, and book covers as we could, and at the same time, interspersed them with combs, ornamental hairpins, and obi sash clips from the Museum's collection. We hope that you will appreciate this display of images of beauty sought by Settai together with many lustrous accouterments donned by the women of his era.
Information on the main pieces