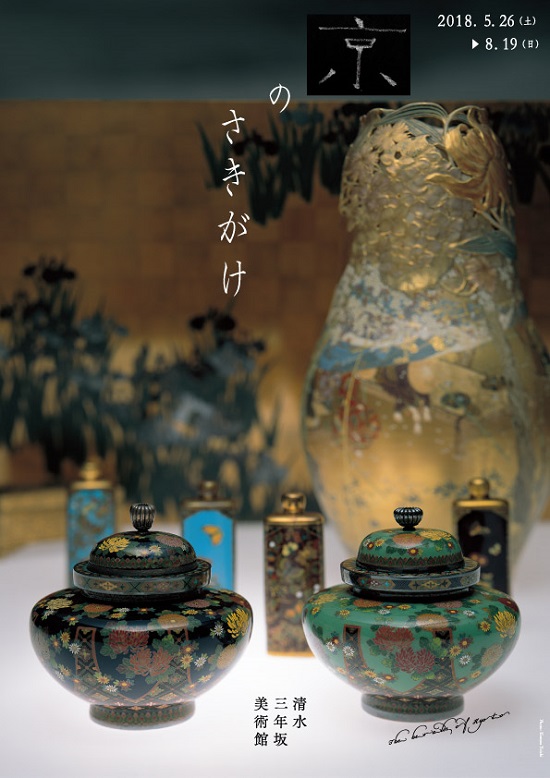 The Heralds of Kyoto
In the Meiji Era, when the confusion of the Meiji Restoration and the Emperor's move to Tokyo caused a sudden population decrease in Kyoto and set the city on a course of decline, there were people who quickly found through art and craft exports the means both to survive and to support Kyoto's revival.
Kinkozan Sobei of Awatayaki produced Kyo-Satsuma, Satsuma Kinrande-style pottery to which glazes of gold and other colors were applied, while Namikawa Yasuyuki perfected elegant and sophisticated cloisonné. Nishimura Sozaemon (the founder of Chiso) and Iida Shinshichi (who founded Takashimaya) made requests to Japanese-style painters for designs to serve as the basis for new art textiles such as embroidery paintings and Yuzen velvet.
Kyoto flourished as the center of both culture and industry in each of its various eras through the cultural creations of its court nobles, samurai families, and chonin merchants and tradesmen. Art works produced here exhibiting superlative technique and an aesthetic sense backed by tradition towered over not only Japan but the rest of the world as well, drawing rave reviews at domestic and international exhibitions, and foreign tourists who visited Kyoto often paid visits to these masters' workshops.
At this exhibit, we hope that you enjoy the Kyo-Satsuma, Kyo-cloisonné, and art textiles on display, as well as the gorgeous metal art of Komai, the lacquerware of Zohiko, and the numerous other works of the heralds of the era.
Information on the main pieces